Where chemicals are stored in warehouses and on large, manufacturing sites, several potential hazards can present themselves. Usually, it is common that quite large volumes of chemicals are stored in such environments. Larger volumes of chemicals tend to be stored in drums, barrels or IBC containers, on racking or in large chemical storage units.
Where a large volume of hazardous chemicals is stored on a premises, the potential implications of incorrect storage are very serious, as indicated by this chemical accident reported in the New York Times. In this instance, the destruction caused by a leak from a damaged chemical storage drum at a Waste Isolation Pilot Plant was quite severe. We've developed a guide to help you identify any potential chemical storage problems at your warehouse or manufacturing site and have provided some precautions that you need to take to avoid such issues from occurring.
Problem:
Forklifts are a common sight in warehouses. After all, they provide the easiest means of efficiently transporting goods around the building, as and when needed. Where chemicals are stored in a warehouse and forklifts are also regularly operated, there are often many chemical incidents. For example, forklifts can drop the barrels, knock a pallet/racking causing containers to fall, accidentally pierce a container when manoeuvring or hit a container which blocks a passageway.
Precaution:
Enforce speed limits for forklifts in the warehouse, and ensure that forklifts are only operated by licensed operators. Limit the use of forklifts in areas where large volumes of chemicals are stored. Ensure that forklift operators are appropriately trained specifically in how to correctly and safely transport chemical storage containers.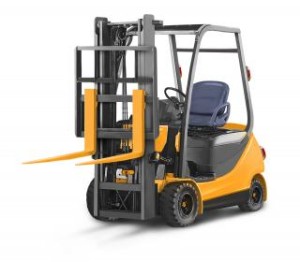 Image Source: Atlantictraining.com
Problem:
It's not just forklift traffic which can cause a chemical accident in a warehouse, pedestrians and vehicles such as loading vans or trucks can pose an issue too. Any vehicles or workers who enter hazardous storage areas, vehicle drivers who do not adhere to speed limits, pedestrians who carelessly run down a passageway or move a chemical storage unit without permission can present a potential chemical accident hazard.
Precaution:
Draft a pedestrian and vehicle traffic management plan, which clearly outlines speed limits, the location of hazardous areas, the location of areas which only authorized personnel can enter and the manner in which pedestrians need to conduct themselves in the warehouse i.e. no running or climbing.
Problem:
IBC containers and chemical storage drums should not be stored on the floor of a warehouse, so they are often placed on pallets or racking. A common cause of chemical accidents in warehouses is due to the inability of racking/pallets to support the weight of the storage containers. The result? The racking or pallet collapses and a leak, spillage or even a chemical explosion ensues.
Precaution:
Clearly indicate, using appropriate signage, the maximum volume of chemicals supported by a particular pallet or area of racking. Draft a rule in the workplace whereby all chemical containers are required to be weighed before storage.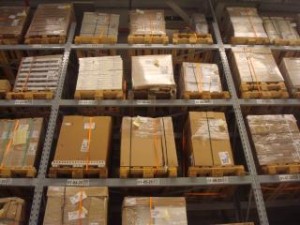 Unsuitable Storage System
Problem:
It is common in large warehouses for things to be stored using a simple system such as alphabetical order, in order of the most frequently used or via the sequence of reference numbers. Such a simple storage system is not really viable when it comes to chemicals, as there are several sets of chemicals which should never be stored together. Some chemicals, if stored near each other, can cause a volatile reaction.
Precaution:
Ensure to segregate chemicals, taking note of the MSDS provided. Ensure appropriate labelling so workers can appropriately identify chemicals and recognise the correct storage area for each item. Install chemical signage to indicate the presence of any volatile or flammable chemicals.
Problem:
Another common cause of chemical accidents in warehouse environments is when chemical spillage or leaks go unnoticed. What begin as minor spills, can result in the ignition of fires, a negative impact on employee health, damage to the warehouse structure or even damage to other goods on the property. All of these incidents can prove very costly to a business owner.
Precaution:
Schedule regular visual inspections of chemical storage areas. All inspections should be thorough and accurately recorded. Create an emergency response plan to deal with chemical spillage or leaks.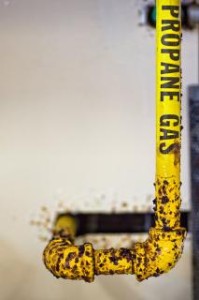 For more information and posts on how to ensure safe chemical storage in the workplace, visit our blog. Got a query about chemical storage? Get in touch.