Petrol is a highly flammable liquid which can give off vapours that easily ignite. It is considered a dangerous substance and can cause fires and explosions if not handled properly. The risks associated with storing petrol sparked the implementation of several health and safety regulations, including the Petroleum (Consolidation) Regulations 2014 and The Dangerous Substances and Explosives Atmospheres Regulations 2002.  
The Petroleum (Consolidation) Regulations 2014 came into effect on October 1st 2014 and concerns workplaces where petrol is stored and dispensed i.e. filling stations as well as private homes, clubs and associations. However, this act does not apply to workplaces where petrol is stored in portable containers and used in vehicles on site e.g. factories, golf courses, scrap yards etc.  
The Dangerous Substances and Explosive Atmospheres Regulations 2002 (DSEAR) also covers storage of petrol in the workplace in order to protect against risks from fires and explosions. These regulations require employers to control the risks to the safety of employees and others from these hazards. 
In order to comply with these strict regulations, it is important to implement comprehensive health and safety practices within your workplace. Below are a few tips to consider when storing petrol in your facility.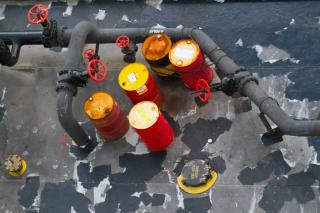 Petrol in the workplace safety practices: 
Apply the DSEAR regulations by 

carrying out a chemical risk assessment

 and to reduce or eliminate the risk of fire or explosion.

 

Store petrol in portable storage containers which are fit for purpose e.g. 5-10 litre plastic petrol cans with warning signage or 10-20 litre steel jerry cans which are U.N. approved for storage and transport of petrol.

 

Store the petrol cans outside/away from 

occupied buildings in suitable storage cabinets or chemical stores.

 

Ensure that your petrol cans are stored out of direct sunlight.

 

Dispense the petrol in a 

well-ventilated

 area to prevent the 

build-up

 of explosive vapours (Flammable vapours are often heavier than air and will accumulate at low level).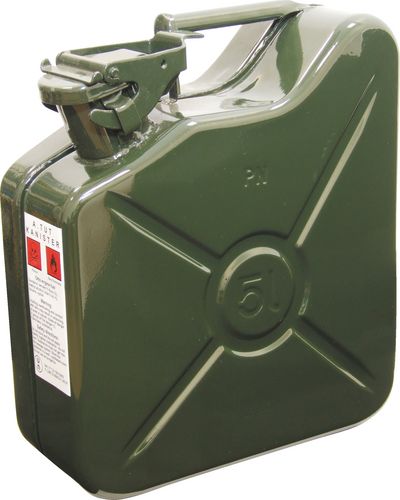 Petrol Storage
 Petrol Storage Cabinets should have the following features: 
Secure and lockable

 

C

ompletely made from steel, with a 

non-combustible

/flameproof construction.

 

Warning

 / safety signage 

'

Highly flammable no naked flame' and hazard triangle symbol.

 

Superior ventilation

.

 

S

pill tray or bund to capture any spilled petrol if a petrol container 

leak

s

.

 

F

ire protection features

.

 
Key Takeaway  
It is extremely important to understand health and safety regulations when storing hazardous chemicals on your facility. Not doing so can result in hefty fines and put yourself and your employees in danger. By implementing the strategies outlined above you can ensure you are protected from violating any regulations. If you have any more questions on hazardous chemical health and safety regulations, contact a member of our expert team.